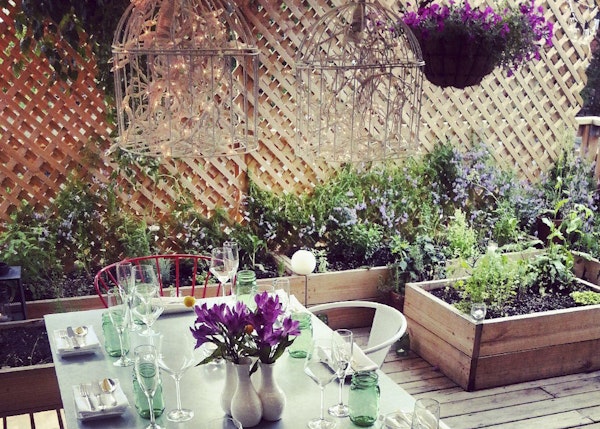 ROSE'S LUXURY PRIVATE ROOF GARDEN

Evenings on our Private Roof Garden begin at 6:30pm for 8-10 guests nightly. It features a cocktail hour and hors d'oeuvres, followed by a changing menu comprised of dishes from our dinner menu and a few specials just for you.

---
We only do one seating a night so the Roof Garden is yours for the entire evening. Not to mention you have your own private server. The price to play is $125 per person for food only, that does not include booze, tax or tip. Not an everyday thing, but not a bad splurge once or twice a summer.
Reservations become available 3 weeks in advance every Monday at 11am and can only be done through our website.
Fine Print: a $200 deposit is required to book the table and will be applied to the balance.
We cannot guarantee a gluten-free, dairy-free, shellfish-free, master cleanse friendly, or south beach diet compliant dinner experience. That being said, vegetarians and pescatarians can leave full.
See below for cancellation policies, but don't worry, we have an awning... Huzzah!
Questions? Please contact roofgarden@rosesluxury.com
---


Cancellation must be made 72 hours in advance of your reservation for a refund of the $200 deposit, with exceptions being extreme inclement weather, zombie apocalypse, or activation of the third fully functional Death Star.